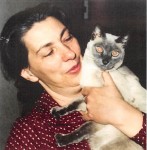 May 15, 2018
Resided in

Annapolis

,

MD
Obituary
Miriam Sandra Bourbon (Sandra), 81, late of Annapolis, Maryland, died peacefully on May 15 of natural causes. She is survived by her brother John (Mary) of Easton, Maryland, and sister Barbara of West Palm, Florida, as well as numerous nieces, nephews, grandnieces, and grandnephews. She was predeceased by her brothers, James, Frank, Robert, Richard, Phillip, Raoul, and Edward and sisters Mary Louise, Jeanne, and Lucia. Sandra was born in Baltimore, Maryland, the daughter of August James Bourbon and Gertrude Reilly Bourbon. She attended high school at the Academy of Notre Dame in Washington, D.C. Sandra received a diploma in nursing at Bon Secours Hospital in Baltimore and went on to receive certificates in nurse-midwifery (Johns Hopkins Hospital) and international public health (University of Oslo International Summer School); a BS and a master's in nursing with a specialty in pre-natal (University of Maryland, Baltimore); and a master's in historical studies (University of Maryland, Baltimore). Sandra's nursing career took her from Hawaii to Washington, D.C. (U.S. Public Health Service) to Newfoundland, Canada (the Grenfell Mission of St. Anthony) before she settled for more than a dozen years in Nevada, where she served as director of nurses at
Southern Nevada Memorial Hospital in Las Vegas; assistant professor, maternal and child, at Orvis School of Nursing in Reno; and assistant and associate chief nurse and education/clinical specialist at the VA Medical Center in Reno. She was subsequently chief nurse at the VA Medical Centers in Grand Junction, Colorado, and Perry Point, Maryland. She received many awards during her career, including a certificate for superior service from the Department of
Health, Education and Welfare; a commendation for outstanding support of disabled veterans; a certificate of appreciation for distinguished contributions to the men and women of the Guard and Reserve Forces; and inclusion in several editions of Who's Who. Sandra was a woman of great spirit, generosity, and independence, and her Western outpost was a favorite destination of family members, especially her young nieces and nephews, who passed many summer adventures in her care. She was enormously fond of cats; Myoto, the legendary Siamese, was a special favorite. She was also smitten with her dog, Cody. Sandra became the family historian and shared the Bourbon gift for storytelling, to the great amusement and edification of all who knew her. She was a lover of the great outdoors - retiring to beautiful West Virginia in 2000 - and enjoyed animal adoption and rehabilitation, gardening, going to the opera with her late sister-in-law Mary Ann, traveling, reading, and cooking. She will be fondly remembered by her many friends and family members.
A Memorial Service will be held on Tuesday May 22 at 11am at Hardesty Funeral Home, P.A., 12 Ridgely Ave., Annapolis, MD 21401. In lieu of flowers, donations may be made to one of Sandra's favorite causes, the American Society for the Prevention of Cruelty to Animals (ASPCA), (800) 628-0028 or www.aspca.org/donate. Online condolences can be made at www.hardestyfuneralhome.com.
Services
Memorial Service
Hardesty Funeral Home-Annapolis
12 Ridgely Avenue
Annapolis
,
MD
US
21401
Charities
American Society for the Prevention of Cruelty to Animals (ASPCA)

www.aspca.org/donate