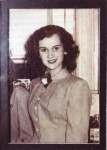 March 25, 1935
-
January 19, 2018
Born in Indiana
Resided in

Annapolis

,

Maryland
Obituary
Mary Bea John passed January 19, 2018 at 82. She was born March 25, 1935 to John Walter Gibbons—a journalist, and later Public Relations executive and crossword puzzle developer. Her mother Marcella Butsch Gibbons bore two sons before Mary Bea and three daughters after. She is predeceased by her brothers John and Jack. She is survived by her sisters Joan Gibbons, Marcella Wilding and Sue Harker.
In grade school, Mary Bea met friends Lois, Betty and Delores - they remained friends throughout their lives. As a teenager in the early 1950s, Mary Bea was an acrobatic dancer and head cheerleader. She wrote dozens of cheers that other teams copied. Some of these, such as "pushem back pushem back" are still used today.
When she was 18, Mary Bea met George Vincent John, age 20—a Korean War Veteran and college student. They married when she was 19. They set up George's best friend Barry Noonan on a blind date with Lois and the two are still married today.
Mom was only 20 when she had Kathryn John Badger (married to Jeff Badger). She then had G. Michael John (Sue John, Patrick Charles John, Janice John Roper-Graham (Phil Graham), Jonathon William John, Joseph Mathew John and Jennifer May John (Jake Springfield).
The early years were challenging financially as George dropped out of school to earn a living to support his growing family. He went to classes part-time and graduated in his early 30s with a degree in Math which led to work as a computer scientist at NSA and then NRL.
During this time, George gave Mary Bea an "allowance" to cover all food, clothes and household expenses. Mary Bea put a little aside each week so that the family could take a vacation at the beach each summer and make a wonderful Christmas for the family. She decorated the whole house. We strung the tree with pop-corn, and she baked fresh cookies. Our favorites were the Russian tea cakes that she called "puff balls".
Mary Bea played piano, drew pictures and taught all of her kids to play chess. She was a formidable opponent herself. She established the Family Organization of Rummy Players with her kids. We used to say "May the FORP be with you!" She was a skilled bridge player until the end.
After her children grew up, she took nursing classes and worked as an aid in a nursing home. She later took care of her mother after her mother had a fall and needed more care.
She made things fun.
Mary Bea is survived by grandchildren: Zachary Badger (28), Rory Badger (26), Kasey John (25), Selena Kemp (24), William Graham (24), Gary John (24), Lara John (23), Marisa Roper (20), Robin Roper (19), Susan Graham (18), Caroline John (17), Mia Block (14), McAlear Block (11), and Sophia Provins (8). Her first great grandchild from Gary and wife Krista is due in February.

From Sue Harker facebook:
My beautiful big sister passed away early this morning. She was a steadfast wife and a loving mother of seven. She was the "character" in our Gibbons family and also the "heart" of our family. Many of Mary Bea's loved ones are now remembering some of her funny expressions. As a teenager, Mary Bea tried to give me a home permanent when I was only
3 1/2. She told me to stop wiggling around and she explained to me, "You have to suffer to be beautiful!" When I asked her how she felt six days ago in the hospital she said she was fine and, "Not too shabby." Truly an amazing woman and one of a kind.

From Jennifer John
On Wednesday the radiologist asked my mom Mary Bea John how she was feeling. "I'm fine," she said, "except for the cancer." I can't think of anything my mom wouldn't joke about. She died this morning at 83. "Nobody lives forever," she told me last Sunday, "I'm just hanging in for the duration."
She married my dad George at 19 years-old, had my sister Kathryn Badger at age 20 and then 6 more children followed. She had me, the baby, at age 37. They struggled financially. Her beauty faded. But she made life fun.
One day when I was a kid she found a little aluminum foil pouch of seeds in the kitchen. None of the teenagers would claim them so she just put them in a planter. And watered them every day. A little pot plant sprouted on our kitchen table.
Every year at Christmas she made elaborate gingerbread creations: a Village with a gingerbread train, a castle with peasant shacks nearby, a cathedral with stained glass windows made of melted lifesavers. She was a gifted artist and taught us to draw. She played piano. She was a sought after bridge player. She played chess like a boss and started the chess club at my brothers high school.
Mary spent her entire adult life with my Dad, who passed 4 years ago. She was ready to be with him, she told us. And she was truly grateful. "I've had a good life. I'm lucky." And so are we, Mom. ❤️ ❤️ ❤️

From Mike
Mom was only 22 when I was born, and she already had a daughter. In fact, she gave birth to a child every two years from 1955 through 1963, and two more children in 71 and 72. Though later we achieved "middle-class" status, we didn't have much in the early days. But Mom kept us together, and made it fun. She taught me and my siblings to play chess at a very young age, and we also played cards a lot. She was also a good ping pong player. Apparently she was quite the athletic young woman, and was sometimes called "Muscles Mary". If I have a competitive spirit, it comes from my Mom. But she also taught us to be gracious in both defeat and victory.
When I was in my early 20's, when I was already a juggler and a unicyclist, Mom suggested that I learn how to make balloon animals. It has become an important part of who I am. She also played piano, and gave some of us kids informal lessons. Of course, Pat didn't need lessons, and we found to our surprise that he could play any song he'd ever heard. In her later years, while Dad was still alive, you could always count on her songbook on her piano, open to the song "He", which she always practiced but never got quite right.
There are many "Momisms" - memorable phrases Mom would use that we kids have been recalling with fondness in the past week or so. When she didn't understand something, she'd say "my brains aren't large enough!". When she made a point she'd say "I rest my case". And there were many, many more.
She humored Dad through his various schemes and ideas - camping, canoeing. I don't think she was exactly thrilled by these activities but she gamely hung in there and tried to make it fun for the kids. Dad built a house in Calvert county, which they dubbed the "Getaway Cottage" and they lived there for several years. Eventually they moved to a small house in Salisbury. When Dad died four years ago, Mom moved to an assisted living facility in Annapolis, where she remained active and involved. Around Christmastime she more tired than usual, though she still attended her sister Joni's annual Christmas party. Shortly thereafter, we learned she had cancer, and every time there was news it was not good. I saw her just last night. She never opened her eyes, but at times it looked like she was trying to sing along when Janice and I broke into song with an old family favorite, "Grandma's Lye Soap".
Though she had five children before she was 29, and two more later, she leaves no great grandchildren. Her first great-grandchild is due in about a month. This child will never know my Mom, but I will be sure to tell my grandchild all about her, and my Dad.
Goodbye, Mom. You were one of a kind.

A Visitation will be held on Thursday January 25 from 6-9pm at Hardesty Funeral Home, P.A., 12 Ridgely Ave., Annapolis, MD 21401. Funeral Services will be on Friday January 26 at St. Margaret's Episcopal Church, 1601 Pleasant Plains Rd., Annapolis, MD 21401. Interment to follow at Crownsville Veterans Cemetery. Reception to follow burial.

For the Daily Times in Salisbury MD

Mary Bea John passed January 19, 2018 at Annapolitan Assisted Living in Annapolis MD. She was born March 25, 1935 to John Walter Gibbons and Marcella Butsch Gibbons.

Mary Bea graduated from Holy Name Academy in Silver Spring MD and married George Vincent John, on November 6, 1954. Together they raised seven children.

Mary Bea is survived by her sisters, Joan Gibbons, Marcella Wilding (Jim) and Sue Harker (Dan). Her seven children, Kathryn John Badger (Jeff), G. Michael John (Sue), Patrick Charles John, Janice John Roper-Graham (Phil Graham), Jonathon William John, Joseph Mathew John and Jennifer May John (Jake Springfield). She is also survived by grandchildren, Zachary Badger, Rory Badger (Jessica), Kasey John, Selena Roper Kemp (Chris), Gary John (Krista), William Graham, Lara John, Marisa Roper, Robin Roper, Susan Graham, Caroline John, Mia Block, McAlear Block and Sophia John.

In addition to her parents she was predeceased by her husband of 59 years George V. John, brothers Jack W. Gibbons , John W. Gibbons and grandson, Daniel C.Roper, IV.

Mary Bea was a devoted wife, mother and friend. She merrily shared her humor and many talents with others. Mary Bea enjoyed playing piano for family sing-alongs, and taught all of her kids to play chess. She helped launch and coach the chess club at Salisbury Christian School for several years. She was an avid bridge player and gave bridge lessons for many years as well. Mary Bea was artistically creative and this took form in crafting, drawing, wedding cake decorating and fabulous Christmas gingerbread creations. She loved Ocean City vacations with her family and sisters every year that her health allowed. She will be deeply missed by all her family and friends.

Visitation will take place Thursday, January 25, 2018 from 6:00PM to 9:00PM at Hardesty Funeral Home-Annapolis, 12 Ridgely Avenue, Annapolis, MD 21401.

A funeral service will be held Friday, January 26, 2018 at 1:00pm at St. Margaret's Episcopal Church, 1601 Pleasant Plains Road, Annapolis, MD 21409 with burial immediately thereafter at Maryland Veterans Cemetery, 1122 Sunrise Beach Road, Crownsville, MD 21032. A reception will follow.

The family wishes to offer a heartfelt thanks to the Annapolitan Assisted Living staff and residents in Annapolis MD for the loving friendship and care our mother received these past 4 years. Memorial Donations may be made to the cancer charity of your choice.
Services
Visitation
Hardesty Funeral Home-Annapolis
12 Ridgely Avenue
Annapolis
,
MD
US
21401
Service
St. Margaret's Episcopal Church
1601 Pleasant Plains Road
Annapolis
,
MD
USA
21409
Burial
Maryland Veterans Cemetery
1122 Sunrise Beach Road
Crownsville
,
MD
US
21032
Charities
American Cancer Society
405 Williams Court, Suite 120
Baltimore, MD USA 21220

www.cancer.org