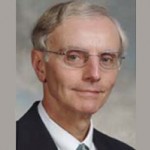 November 2, 1949
-
November 18, 2017
Born in Beloit, KS
Resided in

Annapolis

,

MD
Obituary
Darrell R. Abernethy, MD, PhD died with advanced pancreatic cancer on November 18, 2017. The last 23 years of his life were spent in Annapolis, Maryland and Annapolis had very much become his home. Dr. Abernethy worked actively as a Clinical Pharmacologist, Physician Scientist, and an Internist specializing in Geriatric Medicine until the time of his death. This brought to an end a productive career that spanned over three decades.
Darrell Abernethy was the son of Roberta and Howard Abernethy, and is survived by one brother, Rollin, Rollins family (wife Carolyn, daughter Meggan, and son Ian), and his partner, Susan Zevin. He was born in Beloit, Kansas on November 2, 1949, and raised on the family farm in Scottsville, Kansas. Darrell felt that the values and work ethic that he gained during these early years provided the key foundation that supported his development as a physician scientist. He attended primary and secondary school in Scottsville, Simpson, and with the formation of consolidated district #273, graduated from Beloit High School in 1967. He valued the link to these formative roots, and returned to Scottsville and Beloit to visit the family farm through the years, including the 50th reunion of his high school class in May, 2017.
His later education was at the University of Kansas (degree in Chemistry, 1971, MD and PhD degrees in 1976), with further medical training in Internal Medicine at the University of Miami (Miami, Florida) and further training in Clinical Pharmacology at Harvard Medical School and Massachusetts General Hospital (Boston, Massachusetts). He also was trained in Geriatric Medicine at Boston University. Following education, Dr. Abernethy embarked on a career in academic medicine and later research medicine. He served on the Medical Faculties at Tufts University School of Medicine, Baylor College of Medicine, Brown University, and Georgetown University School of Medicine, where he was appointed as the Frances Cabell Brown Professor of Medicine and Pharmacology. He then joined the research program at the National Institutes of Health where he directed a program to better understand the effects of drugs in older patients. Most recently he has been working at the US Food and Drug Administration to develop approaches to predict adverse effects of medications and to optimize the use of medicines in older patients. This continued to be the active focus of his research until the time of his death.
Over the course of his career Dr. Abernethy was recognized by his colleagues with receipt of the William Abrams Award in Geriatric Medicine and the Rawls-Palmer Award for research in Clinical Pharmacology, both from American Society for Clinical Pharmacology and Therapeutics and the Nathaniel Kwit Award in Clinical Pharmacology from the American College of Clinical Pharmacology. In addition he was elected to Fellowship in the American Association for the Advancement of Science and has been active in editorial work to maintain the quality of science publication. He served as Editor in Chief of the journals Pharmacological Reviews and Pharmacology Research & Perspectives, and as associate editor and on the Editorial Boards for Clinical Pharmacology and Therapeutics, the Journal of Pharmacology and Experimental Therapeutics.
At a personal level, Darrell gained a love for boating while at Brown University in Rhode Island, and though not a skilled musician, very much enjoyed classical music and jazz. Following separation and divorce in 2014 after a long marriage, Darrell lived aboard his boat on the Chesapeake Bay. He also became a devoted member of the Unitarian Universalist Church of Annapolis. In the last year of his life Susan Zevin became his beloved partner.

A Celebration of Darrell's life will be scheduled for a later date. Donations are welcome in Darrell's name to Habitat for Humanity, Hospice of the Chesapeake, the Alliance for the Chesapeake Bay, or the American Society for Clinical Pharmacology and Therapeutics, Darrell Abernethy Young Investigator Award.
Charities
Habitat For Humanity of the Chesapeake
Hospice of the Chesapeake
90 Ritchie Hwy.
Pasadena, MD US 21122

www.hospicechesapeake.org
Alliance for the Chesapeake Bay
American Society for Clinical Pharmacology and Therapeutics
Darrell Abernethy Young Investigator Award